Is your site getting the right traffic? Six steps to "yes".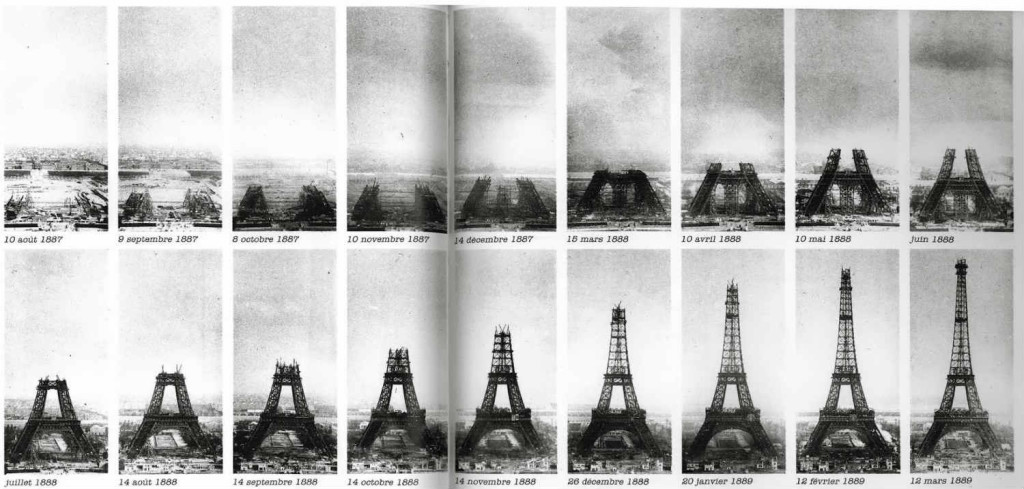 Last week I published a post on creating a vision for your website. This can help you decide the best direction to go in before development, and (spoiler alert!) can help you figure out what kinds of content you want to develop. After launch it can be tempting to just leave your site and hope for visits.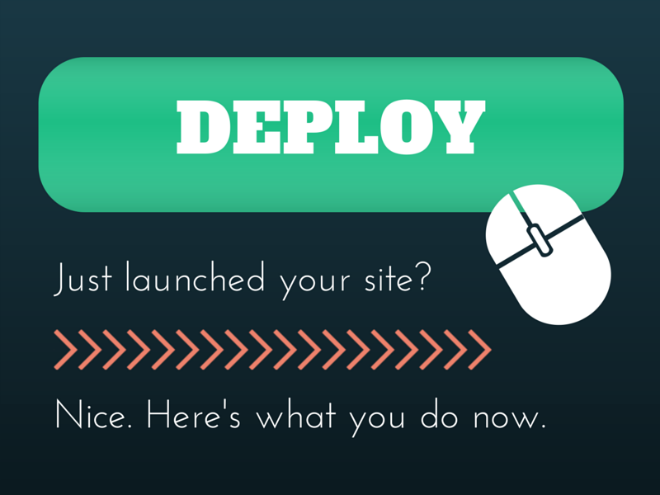 Getting traffic isn't just about getting traffic. Ideally you want to share useful content that's targeted for your audience. If you're doing that, the traffic you get will be people who are interested in what you have to offer.
So with that, here are six things you can do to make sure your audience finds your site.
1. Register your site with major search engines.
It takes five minutes.
2. Take care of your visitors.
Ideally you want visitors to go from being strangers to clients. Do you have content that helps them through this process? Stuff that requires them to stay a while? Here are some ideas on content you can develop that will help your visitors:
FAQs.

 Use any questions you get (or imagine you would get) on a regular basis. Think of this as content developed from your community, or as Copyblogger calls it 'community data'.

Expose yourself.

The 'About' page is part of what makes up any website. Think about expanding this to include anything anyone could ever want to know about your industry and business. This content could take any form that makes sense for you: blog posts, videos, etc.

The "Order" page.

It's great when someone is ready to buy. It's also a great opportunity. If a site visitor is interested in buying your services or products, maybe they also want to subscribe to a mailing list or follow you on social media? Use your 'Place an Order' page to do get a sale and then build a connection.
Following point #2, once you've created a vision for your site, you should have some idea of the types of content you'll be publishing (ie. videos, blog posts, images, ebooks, news releases, etc.). You don't even have to make a whole editorial calendar, just schedule posts and updates into the calendar you already use.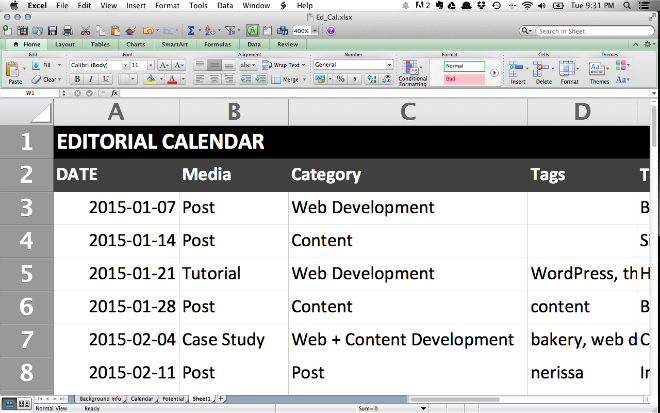 4. Tell everyone you know, and everyone you don't know.
Share on your social media profiles, send an email out to any subscribers or VIPs.
Update your business cards, flyers, t-shirts, boxes; anything you have with your business name on it is fair game.
Same goes for any content published to your site. Tell everyone when you publish anything new.
You might be like,"but, why?" and "what does this have to do with content?" But don't forget about your vision. Learn about the stuff you think you'll eventually need so that when it comes time for you to build onto the site you have you'll know what's involved.
The second reason I recommend this is so you know how to update your site when you have new content. Nothing beats D'ingIY!
6. Check the map.
Keep your vision in mind and as business grows, check back in with the website to check that it's consistent and represents your business accurately.
You should also make sure to have analytics set up on your site. I won't go into too much detail (because), but in a nutshell as the owner of the vision you want to make sure you know how your site is performing against your goals.
In addition to tracking the traffic to your site, track traffic to the content you publish.
Conclusion
Get the right traffic to your site by registering on major search engines, create content that helps your potential clients and customers get acquainted with you and what you're selling, and telling everyone you know. Keep your site consistent with your vision by checking analytics.