Five Steps to Building a Vision for your Website.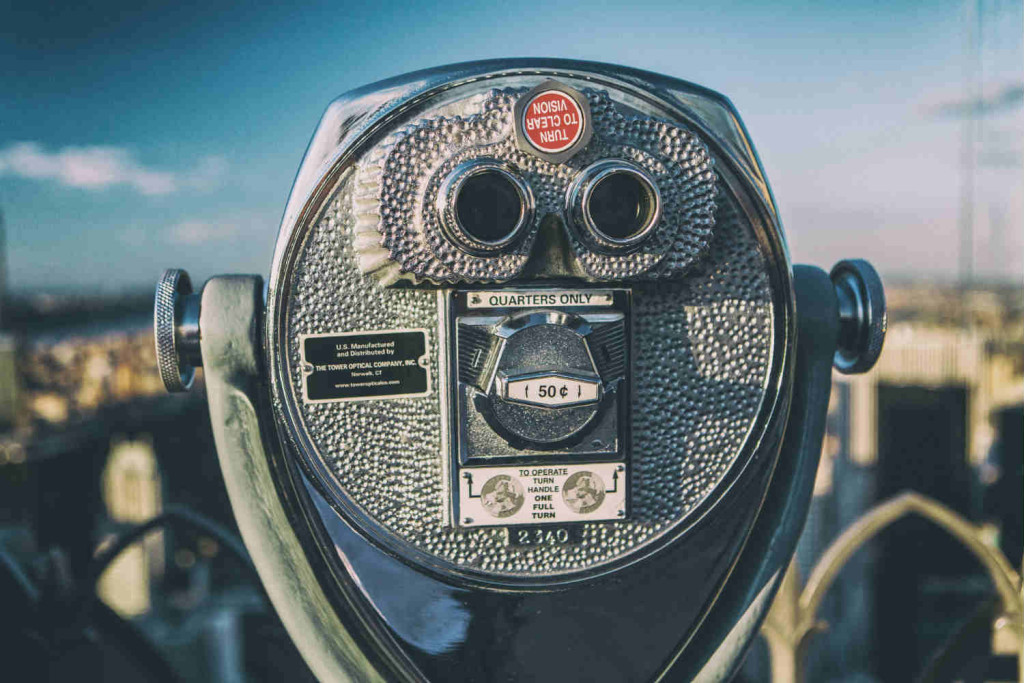 A recent conversation I had with a client about their website really sums up this post nicely.
They said: "I'd like something simple, just a page with my name and contact information."
I nodded. More information almost always follows that sentence, so I waited for it.
"Then I want to be able to take orders online, maybe in the next six months or so."
How will your website grow with your business?
Having a website is kind of like building a house. Maybe at first you just need the basics: a bedroom, kitchen and bathroom. But what do you do if you decide to have a family? And how will that house change as your family grows?
Most people would just buy a new house, which is where this analogy kind of fails, but your website should grow with your business. Just like you could build additions and new features on to your house, you could add pages, features and functions to your website.
Before you hire a developer or buy a template to fill in keep in mind what you want for your business, your website and how you're going to talk to customers and clients online.
Maybe eventually you'll want to take orders online like my client. Or maybe you want to build a community or sub-community within your industry, or have a huge list of subscribers.
If you've got big dreams for your business, that "basic" page might not cut it in a year or two.
The point is this: Have a vision for your website, one that matches the vision you have for your business.
Even if you already have a site, there's no harm in reviewing it against your vision for your business.
Once you have that vision, you or your developer can start to plan the actual site (or the changes). Your vision will impact everything that goes into development.
As promised, here are the five steps:
1. Think about yourself + your business. First.

Where do you see your business in five / 10 / 15 years?
Will the website need to "do" anything to support your business vision? Like take orders, track return visitors or take subscriber information?
How much time do you have to devote to a website? Will you make all updates or will you need some help?
Should the website look, feel and sound like you?

2. Think about your current + potential clients.

How long does it take between initial contact to a client making a purchase? Or is this even a thought?
Are you already connected with some clients and customers online?
How tech-savvy are they?
Can you sell products online or is your business local?
How much time will your audience spend on your site?
After they purchase your product or service, do you want clients to come back to your site? Or will they do this anyway?

3. Hunt for inspiration.

Look online for sites that you think are cool and imagine your website looking like theirs.
Bookmark anything you find that you like or think you might want for your own site. The sky is the limit (for now*)!
Taking a look at what your competition is doing will tell you what your potential clients expect when it comes to their experience.
For inspiration I usually start at awwwards and themeforest.

4. Explore all your options.

Talk to your friendly, neighbourhood web developer.
Take a quick look at what goes into build a site.
Explore your options, including services like Wix.
Think about your vision before paying a deposit or entering credit card information. You don't want to buy something that might not work for you in the future.

5. Get on social media.

This post by Onboardly outlines some of the most popular platforms and can help you figure out where your audience is right now.
Not only will connecting over social media help build your audience when your site goes live, it will also give you ideas on topics to cover for your content.
*Don't get attached to anything you see online and that you think will work for you. Once you start learning about web development and talking to developers you'll soon find out there's a lot more behind all that cool stuff you see online. While the world (wide web – sorry, it was right there!) is your oyster, you do want to be discerning when it comes to what will work FOR YOU and your business.
Ok, go! Build your vision and watch this space: my next blog post will cover what to do once your site is live.